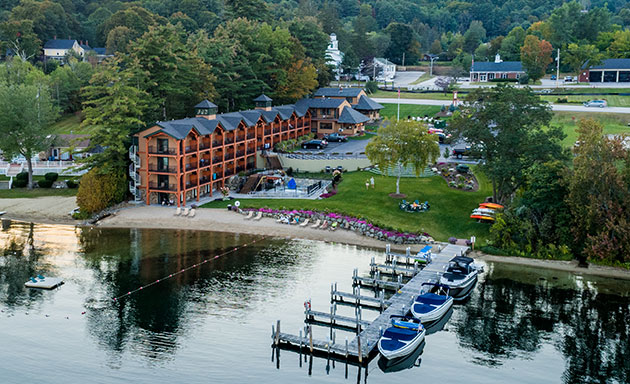 June 16, 2021
The Governor's Economic Reopening Taskforce for the state of New Hampshire has recently transitioned from Universal Guidelines to Universal Best Practices intended to assist with preventing the spread of Covid-19. Here at the Center Harbor Inn, we continue to stay committed to providing our guests a safe and relaxing vacation by prioritizing the health and safety of our visitors and team members. Here are our recent updates and list of the steps we will continue to take to deliver the safest and most comfortable vacation experience possible:
In accordance with CDC guidance, fully vaccinated guests are no longer required to wear facial coverings on property. We ask that our unvaccinated guests continue to wear their masks or facial coverings and continue practicing social distancing when they are in public spaces around the inn
Our housekeeping staff will continue to use enhanced cleaning technologies with hospital-grade disinfectants while cleaning common areas and guests' quarters
We will continue providing additional sanitizing stations throughout campus
All of our regular seasonal amenities are now available, including our sauna, fitness center, watercraft rentals and outdoor hot tub
Employees are required to stay home if they are not feeling well and we ask that our guests also stay home if they feel ill or have symptoms or exposure to Covid-19
We are excited to bring back a sense of normalcy after such an unpredictable year. We are happy to provide a safe vacation spot for couples, friends and family to visit, relax and enjoy precious time together while experiencing all of our hotel offerings.