If you are staying at the Center Harbor Inn, there is no shortage of things to do and places to go. Of course, you have 71 square miles of Lake Winnipesaukee to explore which includes 258 islands and eight bordering towns. Within those towns, live some of New Hampshire's best museums. Why not turn your vacation into an educational getaway and experience the best museums the Lakes Region has to offer? Take a look at the list of our favorite local museums.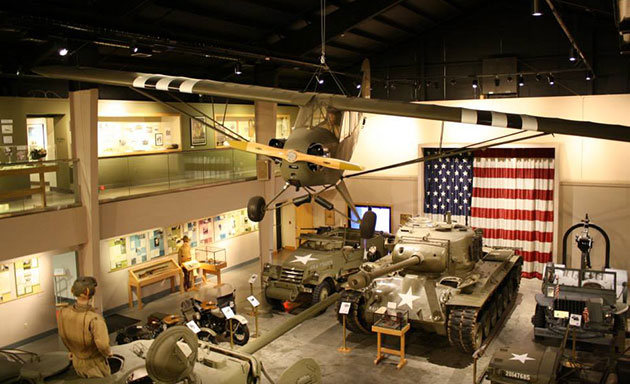 Wright Museum of World War II
The Wright Museum of World War II has an ambitious mission: "To provide a vivid perspective on the profound and enduring impact of the World War II experience on American society." The museum (which is celebrating its 25th anniversary this year!) is a non-profit educational institution which houses over 14,000 memorabilia items that are representative of the battlefield and home front throughout the years 1939 – 1945. The museum has a "Time Tunnel" to experience life on the home front throughout the years of WWII and also exhibits and displays fully operational military vehicles including tanks, motorcycles, airplanes, and more. Throughout this calendar year, the museum will be hosting three special exhibits: Righting a Wrong: Japanese Americans and World War II, Esquire Magazine: The World War II Years, and The Last Good War: The Faces and Voices of World War II. If you are a history buff, check out the latest exhibits and events here.
New Hampshire Boat Museum
Since you are staying right on the lake, why not take a second to understand and appreciate a bit of the boating heritage of the fresh waterways of New Hampshire? That is the mission of the NH Boat Museum, and they pride themselves on being much more than your typical exhibition hall. There are characteristic displays and exhibits of a variety of boats and history. The museum also offers guests a chance to experience the excitement of riding in a vintage boat . Visitors can also take part in many programs through the museum including community sailing, boat building lessons, children's summer camp programs, lecture series and so much more.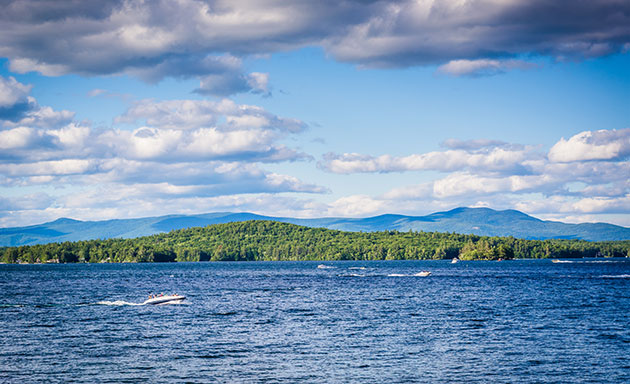 Lake Winnipesaukee Museum
Lake Winnipesaukee has been one of New Hampshire's primary visitor destinations for over 150 years. The Lake Winnipesaukee Museum houses in-depth, historical information about the Big Lake as well as artifacts, photographs, souvenirs from the past, trophies, memorabilia and much more. To get a little bit of insight on the history of the lake you have been enjoying for days, or years, stop into the museum and take advantage of their organized historical information and knowledgeable staff.
Libby Museum of Natural History
The oldest natural history museum in New Hampshire, the Libby Museum of Natural History is the home to an impressive collection of artifacts and wildlife that dates back thousands of years. The museum displays a life-size moose, many different bird species, plant specimens, minerals and so much more. There is a nature trail equipped with a butterfly garden at the museum as well as free live animal shows every Wednesday in July. New to the museum this year are wildlife sketching and landscape painting art classes. Visiting the Libby museum is an experience you do not want to miss out on!