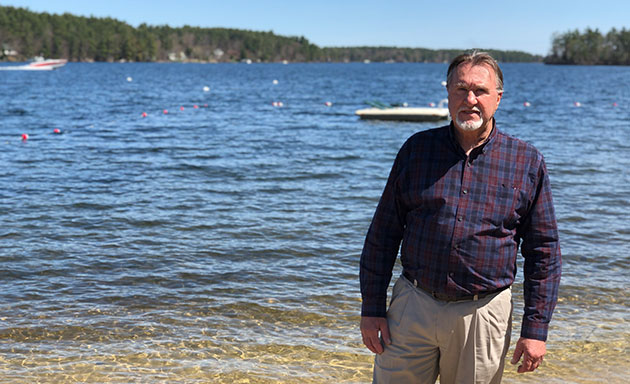 Ice Out was officially declared on Wednesday, April 24, 2019 at 5:24am. That can only mean one thing, summer is at our heels. So what are you waiting for? Get that summer gear and beach attire out of storage and bring yourself to the Center Harbor Inn. That's all you need; we'll provide the rest.
Our staff lost no time getting out our fleet of watercraft, which includes kayaks, paddleboards, and pedalboats. Adirondack chairs are front and center around our lakeside fire pit, beach loungers have been laid out across our 200 feet of sandy beach, and our gas grills are fired up for your cooking pleasure. We didn't forget the Cornhole equipment for the lawn either and of course, we even have the tanning lotion.
Come out and experience the magnificent sunrises each morning while you enjoy a fine cup of locally roasted coffee. Sit out on our sandy beach and spot all the birds returning from the south to enjoy the early summertime weather with you. You may even catch a glimpse of our resident otter swimming around our boat docks.
If you are a boat owner, don't leave her behind. She can stay in one of our 16 boat slips or 8 moorings where you can unleash her to roam 72 square miles on New Hampshire's largest lake. From sightseeing to water sports to casting out your line, you are sure to find it all right here off our beautiful shores.
When the day winds down you can ease right into the night with a relaxing soak in our year-round, lakeside, outdoor hot tub, or just sit back around our lakeside fire pit to catch the night falling over the lake. Let our big comfortable beds lullaby you into a restful night's sleep. In the morning be sure to enjoy our complimentary breakfast to get your day started just right.
Make your reservations early and don't miss out on all that the Big Lake has to offer.
Thank you,
Denis Longchamps